Sustainability
So far we have planted: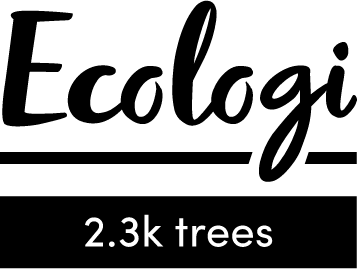 Sustainability is in our nature, we plant a tree for every order and all our 250g coffee bags are fully compostable. We don't stop there, our work practices are inbuilt to be as eco-conscious as possible without costing our customers a penny extra (updated every 24 hours).
Why plant a tree?
It's now common knowledge that one of the best tools to tackle the climate crisis and keep our temperatures from rising above 1.5C is to plant trees. They are also crucial to preventing ecological collapse.
Our tree planting partner The Eden Reforestation Projects plant millions of trees around the world each month. We are currently supporting their incredible work in Madagascar.
More from BBC:
Researchers say an area the size of the US is available for planting trees around the world, and this could have a dramatic impact on climate change.
The study shows that the space available for trees is far greater than previously thought, and would reduce CO2 in the atmosphere by 25%.
The authors say that this is the most effective climate change solution available to the world right now.
But other researchers say the new study is "too good to be true".
The ability of trees to soak up carbon dioxide has long made them a valuable weapon in the fight against rising temperatures.
The Intergovernmental Panel on Climate Change (IPCC) said that if the world wanted to limit the rise to 1.5C by 2050, an extra 1bn hectares (2.4bn acres) of trees would be needed.
The problem has been that accurate estimates of just how many trees the world can support have been hard to come by.
This new report aims to show not just how many trees can be grown, but where they could be planted and how much of an impact they would have on carbon emissions.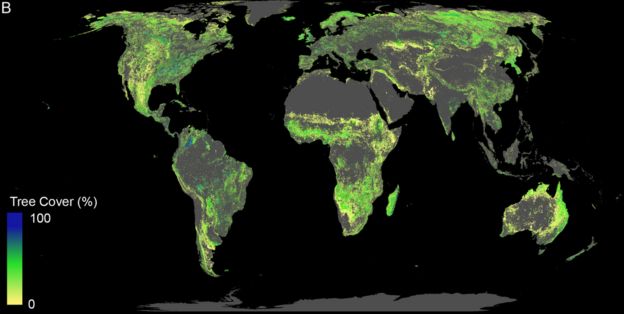 The scientists from ETH-Zurich in Switzerland used a method called photo-interpretation to examine a global dataset of observations covering 78,000 forests.
Using the mapping software of the Google Earth engine they were able to develop a predictive model to map the global potential for tree cover.
They found that excluding existing trees, farmland and urban areas, the world could support an extra 0.9bn hectares (2.22bn acres) of tree cover.
Once these trees matured they could pull down around 200 gigatonnes of carbon dioxide, some two-thirds of extra carbon from human activities put into the atmosphere since the industrial revolution.
This is a quarter of the overall amount of CO2 in the air.
"Our study shows clearly that forest restoration is the best climate change solution available today and it provides hard evidence to justify investment," said Prof Tom Crowther, the senior author on the study.
"If we act now, this could cut carbon dioxide in the atmosphere by up to 25%, to levels last seen almost a century ago."
The researchers identify six countries where the bulk of the forest restoration could occur: Russia (151m hectares), US (103m), Canada (78m), Australia (58m), Brazil (50m) and China (40m).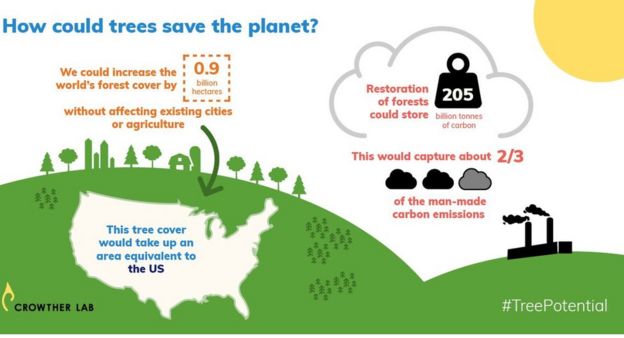 But they say speed is of the essence because as the world continues to warm then the potential area for planting trees in the tropics would be reduced.
"It will take decades for new forests to mature and achieve this potential," said Prof Crowther.
"It is vitally important that we protect the forests that exist today, pursue other climate solutions, and continue to phase out fossil fuels from our economies."
The new study has been welcomed by Christiana Figueres, former UN climate chief, who was instrumental in delivering the Paris climate agreement in 2015.
"Finally an authoritative assessment of how much land we can and should cover with trees without impinging on food production or living areas," she said in a statement.
"A hugely important blueprint for governments and private sector."